Applied Geophysics - Methods / Projects
Applied geophysical surveys are the most cost-efficient methods to determine physical properties of the subsurface, and various physical principles are used. In the course we introduce into 6 different fields, dealing with advanced applications and exercises. Potential field methods and wave-based imaging are included. The topics are closely related to the active research at Bremen University and AWI Bremerhaven. In particular, the contents are high-resolution seismics and deep seismic sounding (refraction), gravity and magnetic measurements (including aerogeophysical surveys), geoelectric measurements and the use of ground penetrating radar systems (GPR). Practical skills are to be developed in 6 different exercises, three of them can be chosen to be graded.
>>> FB5 Applied Geophysics: Module / Lecture
WS 2021 Lecturers: Graeme Eagles, Wolfram Geissler, Marta Pérez-Gussinyé, Tilmann Schwenk, Volkhard Spiess*, Yang Zhang (*Module Representative)
Overall Content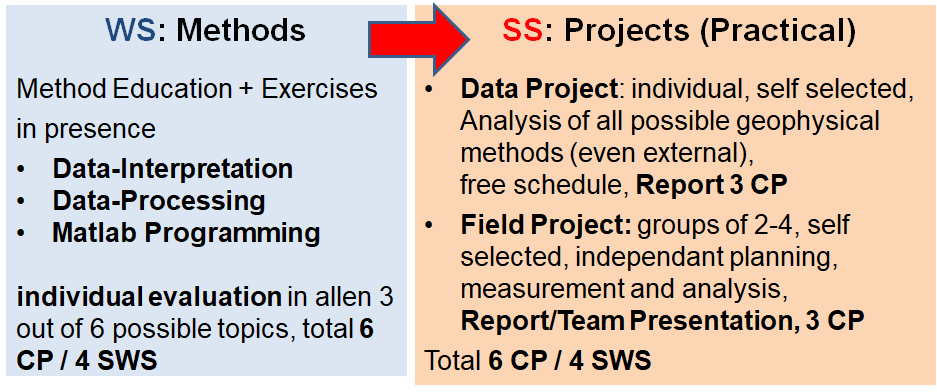 Goals / Competences

Participants in the course should be able to …:
describe

important geophysical exploration methods

specify

suitable geophysical approaches for measurement and analysis for a given task for structural analysis and to

design

a concept for measurements

process, analyze

and

interpret

geophysical data by using professional software and/or

writing

own programming

code

utilizing

published complex case studies and critically review them
Schedule WS 2021/22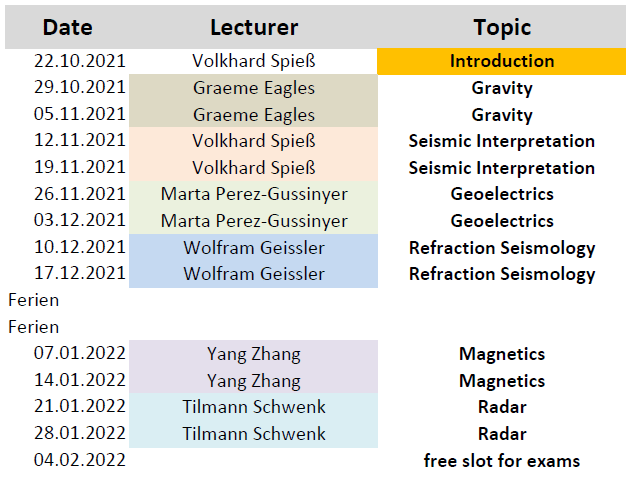 Selected Data and Field Projects
Until 2020, this module was part of the German MSc program 'Geowissenschaften', which explains the many German titles. From 2021, it is integrated in english language in the Master Program 'Applied Geosciences'. Exams can still bedone in German language though.

Field Work
2020
Tideneinfluss auf das Grundwasser am Weserufer in Bremen-Nord (Tindal Influence on the Groundwater at the Weser Bank in Bremen-Nord)
Arbeiten mit GPR-Daten vom Vernagtferner unter Verwendung von QGIS, GMT, OpendTect und Grapher (Work with GPR data from Vernagtferner Glacier by using QGIS, GMT, OpendTect and Grapher)
Flusslaufkartierung in der Mahndorfer Marsch mittels Georadar-Messungen
Rissdetektion mittels Georadar am Weserdeich Moorlose Kirche
2019
Vergleich von GPR und Geoelektrik zur Untersuchung des Grundwasserleiters in Borgfeld (Comparison of Geoelectric and GPR to investigate a Ground Water Acquifer in Borgfeld)
Georadar im Wätjens Park, Bremen (Georadar in Wätjens Park, Bremen)
Elektrische Widerstandstomographie des Höhlensystems Lichtenstein (Electrical Resistivity Tomography in the Cave System Lichtenstein)
2018
Auf den Spuren einer bronzezeitlichen Grabstätte - Bodenradar-Messungen in Lüssum -Bockhorn (Tracing a Bronze Age Graveyard - GPR Measurements in Lüssum-Bockhorn)
Altlasten Lokalisierung mittels Gravimetrie-Messungen

Ausbreitung von salzreichem Weserwasser in Bremer Aquifer (Expansion of Salt-rich Weser Water in a Bremen Aquifer)
Geoelektrische Untersuchung der Süßwasserlinse auf Spiekeroog (Geoelectric Investigation of a Fresh Water Lens on the Island of Spiekeroog)
Georadar Untersuchung am Schützenhof, Bremen Gröpelingen
Vermessung des ehemaligen Gefangenenlagers "Bahrsplate" in Bremen-Blumenthal
2016
Georadarmessungen im OT Arbergen, Hemelingen, Bremen (Georadar Measurement in OT Arbergen, Hemelingen, Bremen)
2015
Exploration des Salzstocks bei Harsefeld mit Hilfe eines Fallgewichts (Explroation of a Salt Dome by using a Falling Weight seismic Source)
Auswirkungen der Gezeiten der Weser auf das Grundwasser am Osterdeich (Impact of Tidal Waves in River Weser on the Groundwater at Osterdeich)
Geomagnetische Lokalisierung eines abgestürzten Flugzeuges im Zwischenahner Meer (Geomagnetic Localization of a crashed WWII Airplane in Zwischenahner Meer)
Bodenradarmessungen an der Bremer Bahrsplate (Ground Penetrating Radar Measurements at the Bremer Bahrsplate)
2014
Landseismik mittels Vibroseismik (Land Seismic Survey with a Vibrating Source)
Geländeprojekt Georadar: Untersuchung eines Flussdeiches in Bremen-Arbergen (Georadar Field Work at a River Dike in Bremen-Arbergen)
2013
Inbetriebnahme des DMT Summit System - Hammerschlagseismik
Data Projects
2020
Processing and Interpretation of High-Resolution Seismic Data - Cascadia Margin
Reflexions- und refraktionsseismische Analyse glazialer und präglazialer Sedimente im Bereich des Arkonabeckens (Ostsee) (Reflection and Refraction Seismic Analysis of Glacial and pre-Glacial Sediment in the Arkona Basin (Baltic Sea))
Auswertung teleseismischer Erdbebendaten an den ultra-langsam spreizenden Rückensystemen im Arktischen und Südwestindischen Ozean (Analysis of Teleseismic Earthquake Data at the Ultra-Slow Spreading Ridge Systems in the Arctic and SW Indian Ocean) (AWI)
Bathymetrie Daten Prozessing mit MB-System - Ausfahrt Roger Revelle 1405, Golf von Bengalen
2019
Auswertung eines Oberflächen-NMR-Datensatzes bei Nauen, Brandenburg (Analysis of a NMR Data Set from Nauen, Brandenburg) (BGR)

Sedimentationsraten in der Arktis (Sedimentation Rates in the Arctic Ocean) (AWI)
2018
Numerische Krustenmodellierung mit konstanten Ausdehnungsraten als Randbedingung (Numerical Modeling of Crustal Evolution with a Constant Rifting Rate as Boundary Condition)

Analytische Lösung zur Modellierung von Verwerfungszonen und dessen Auswirkung auf das Material unterhalb der festen Kruste (Analytical Solution for Modeling of Fault Zones and the Impact on the Lower Crust Material)
Prozessieren von HYDROSWEEP DS-Daten der Fahrten SO93 und SO125 vom Bengalfächer
2017
Untersuchung der Fließgeschwindigkeiten des Pine Island Gletschers in der Westantarktis mit Hilfe von luftgestützten Georadardaten
Prozessing seismischer Profile aus dem Arkona Becken, deutsche Ostsee
Prozessing und chronostratigraphische Interpretation eines seismischen Profils im Golf von Bengalen
Prozessing und Interpretation eines Multibeamdatensatzes aus dem Bengal-Fächer
2016
Surface Related Multiple Elimination
2015
Modellierung synthetischer Seismogramme anhand der physikalischer Eigenschaften der IODP Sedimentkerne M0065 im Bornholm Becken
Untersuchung magnetischer Daten des AUV ABE (WHOI) vom Galapagos Rücken
Prozessing und Interpretation reflexionsseismischer Daten der R/V Sonne Forschungsausfahrt SO 149 im Bereich der Cascadia Subduktionszone
Prozessing und Interpretation von Fächerlotdaten aus dem Middle Valley (Sonneausfahrt SO 149)
Pockmarks im Arkona-Becken (Ostsee) - Analyse von Multibeamdaten mithilfe von MB-System
Prozessieren und Interpretation des Profils GeoB97-25 aus dem Golf von Bengalen
2014
Salt tectonics in the contractional domain of the Lower Congo Basin
Seismisches Prozessing an den ODP Bohrungen im CRISP Projekt vor Costa Rica
Kartierung von glazialen Rinnenstrukturen in der südlichen Ostsee mit Hilfe des Programms "The Kingdom Suite"
Eine Analyse der Bornholmer Wassersäule
Reprozessierung seismostratigraphischer Profile am Kontinentalrand von Costa Rica und Korrelation mit CRISP Bohrlochmessung
Sequenzstratigraphische Analyse des Campi Flegrei (Golf von Neapel, Italien)
2013
Ausarbeitung zur Schichtenidentifikation und geologischen Interpretation anhand der GeoB011 Seismikprofile am galizischen Kontinentalhang
Reflexionsseismik - Datenbeispiel am Agadircanyon
Data Processing and Seismic-Borehole Correlation in the Cascadia Basin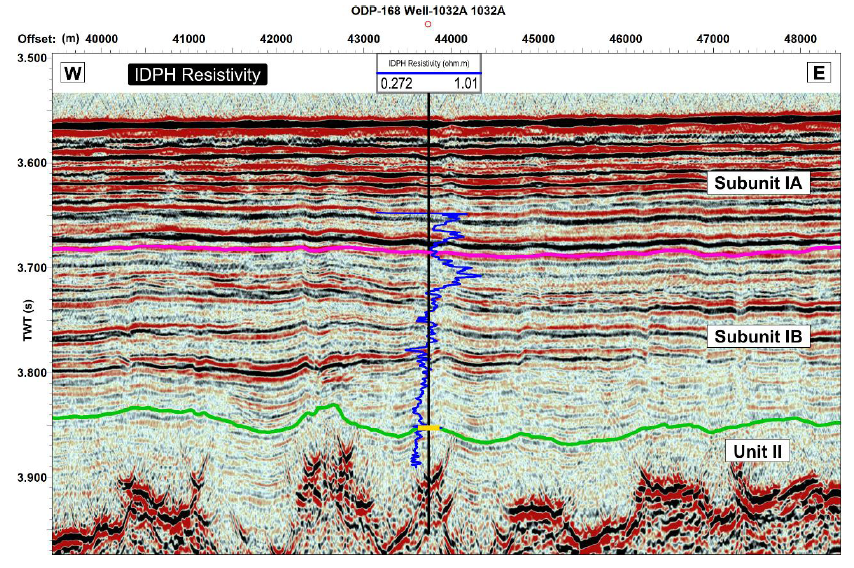 Themes
Plates, Margins, Geoid Anomalies & Mineral Prospection - Gravity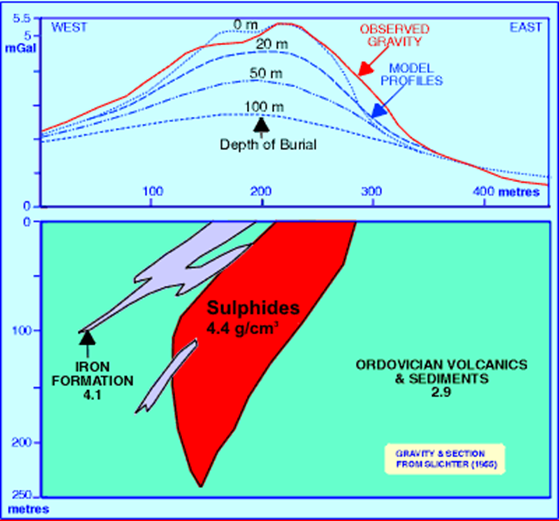 Gravity Measurements and Corrections,
Basement and Margins,
Tides and Seasonal Geoid Variations,
Satellite Gravity,
Impact Structures,
Ore Exploration
Exercises on terrestrial field work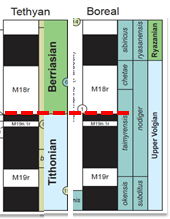 Plate Kinematics, Reversals, Rock Magnetism & Stratigraphy - Geomagnetics
Lab and Paleo Magnetism
Geologic Interpretation & Quantification - Reflection Seismics

Interpretation Concepts,
Sequence Stratigraphy,
Depositional System Evolution,
Seismic and Acoustic Principles Technical Implementation, and IMact on Interpretation
Hydrocarbon Indicators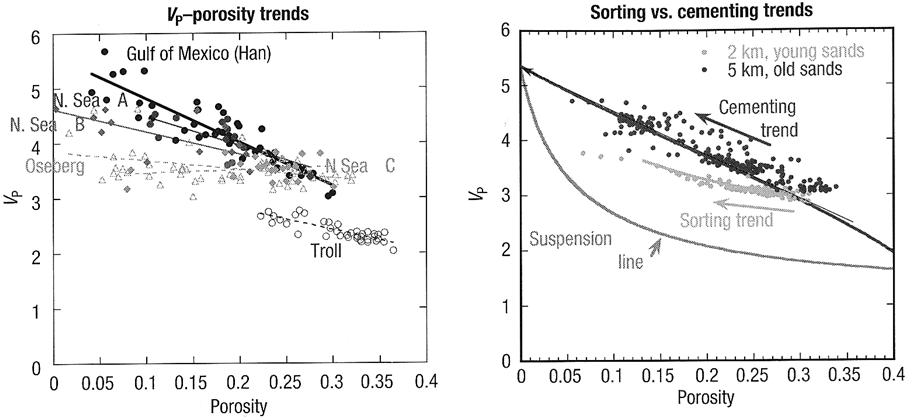 Rock and Sediment Physics,
Trends of Physical Properties, Compaction, Gas Hydrate Fill,
Seismic Modeling,
Seismic Inversion,
Case Studies
Exercise on margin-scale interpretation
Subsurfac Velocity Measurements and Modeling - Refraction Seismics
Velocity Determination - from Engineering to Margin Scale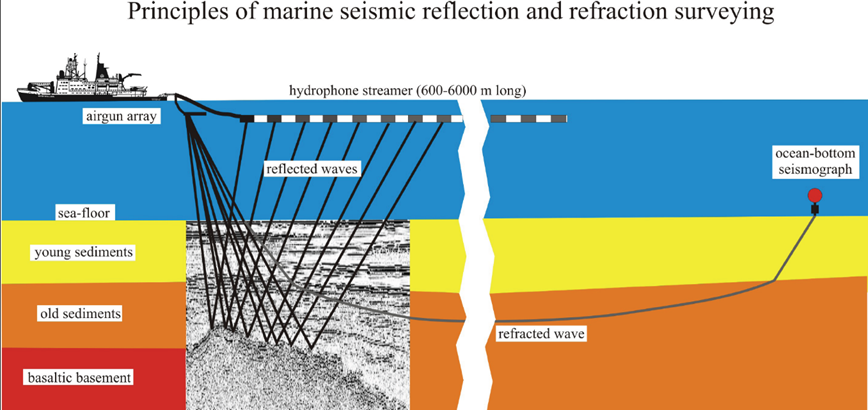 Groundwater, Agriculture, Constructions - Geoelectrics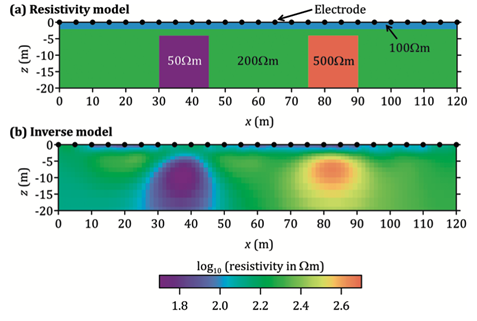 Terrestrial Resistivity Mapping
Shallowing Imaging, Archaeology and Object Detection - RADAR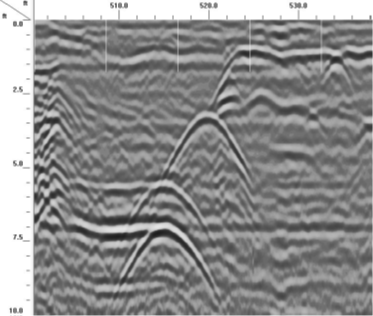 Structural Mapping and Object Detection
Field Work Examples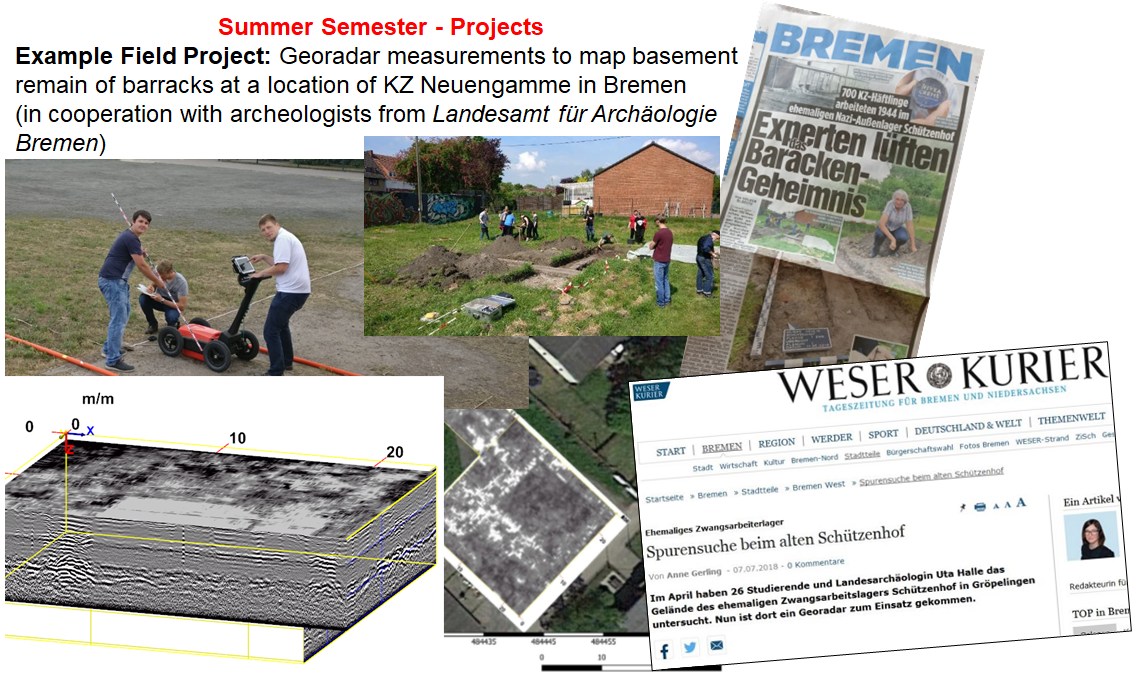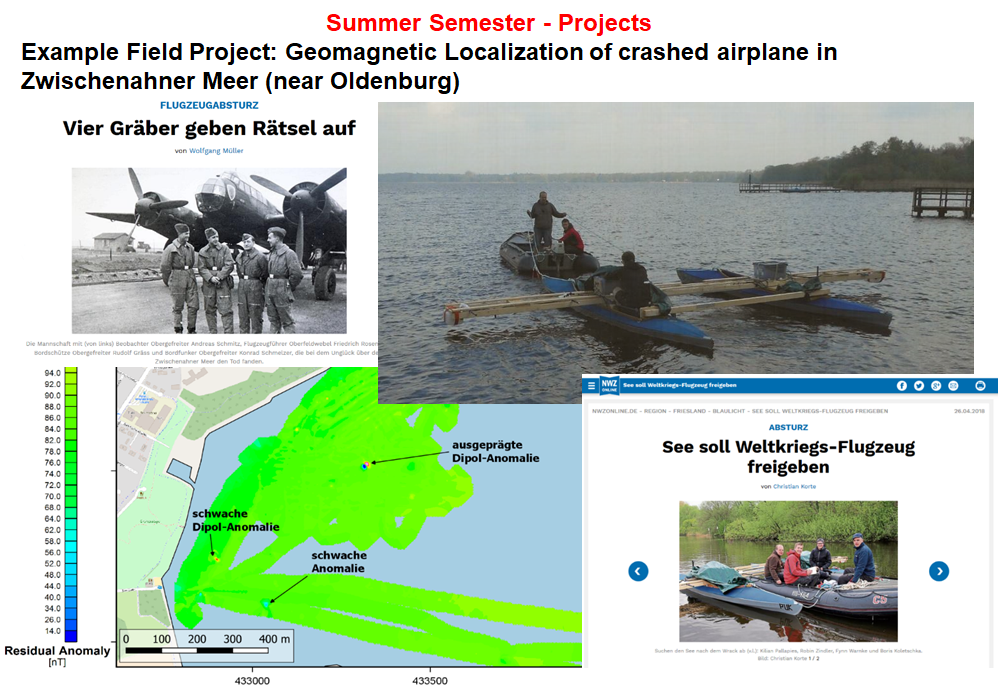 Embankment Study in Bremen with Radar and Geoelectrics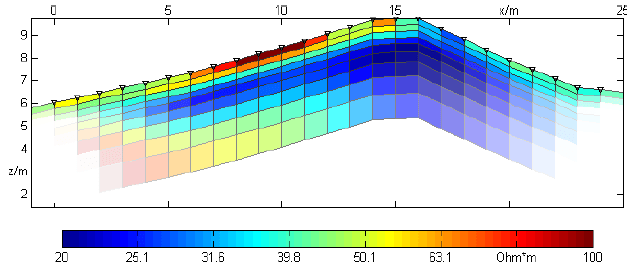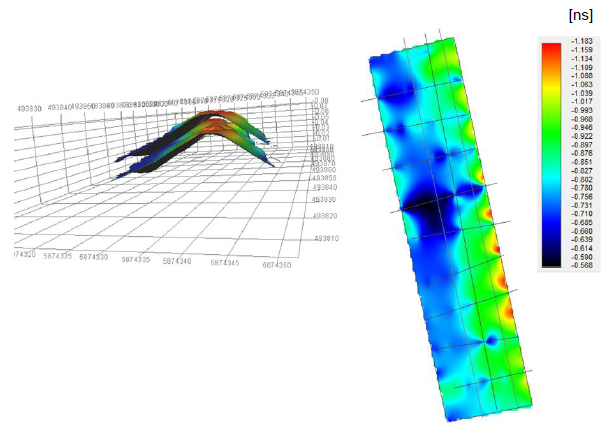 Reflexionsseismik über einem Salzstock bei Buxtehude mit einer Fallgewichtsquelle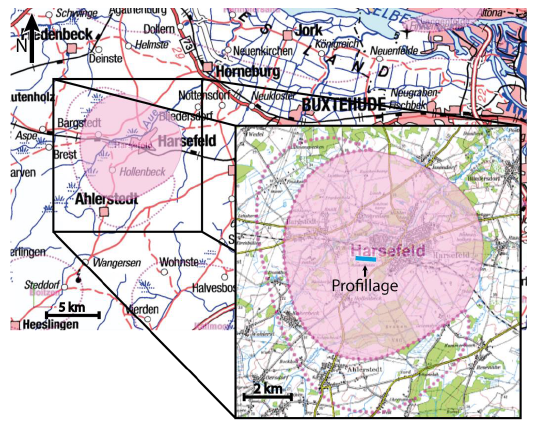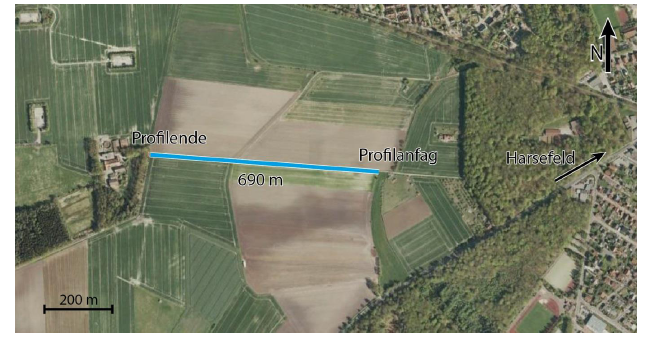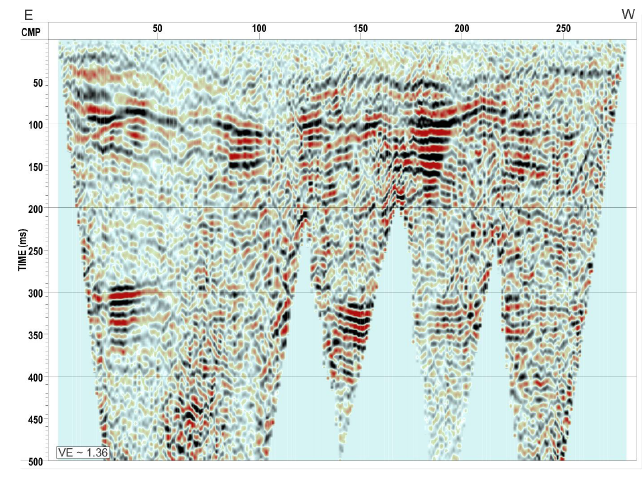 Geoelektrik auf dem Osterdeich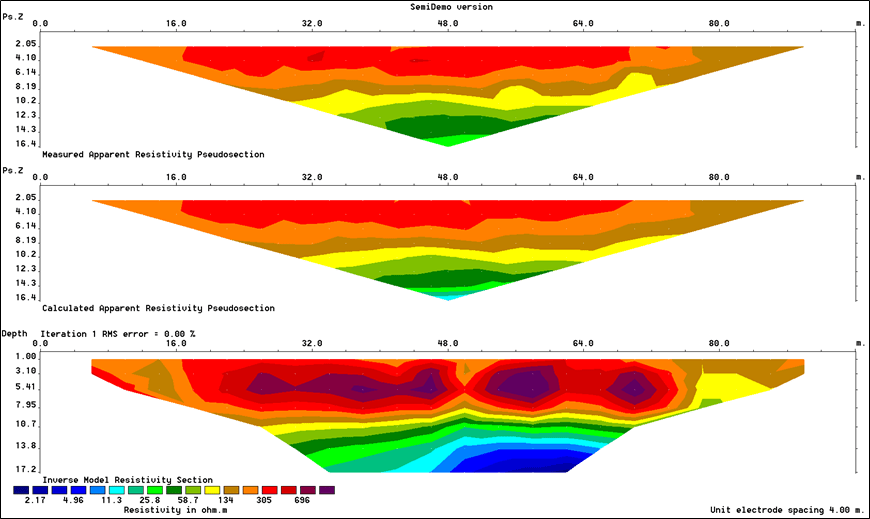 Snow Cover Thickness Measurement with RADAR on the Glacier Vernagtferner